Recovery Month Testimonials 2020
Sharing Stories of Recovery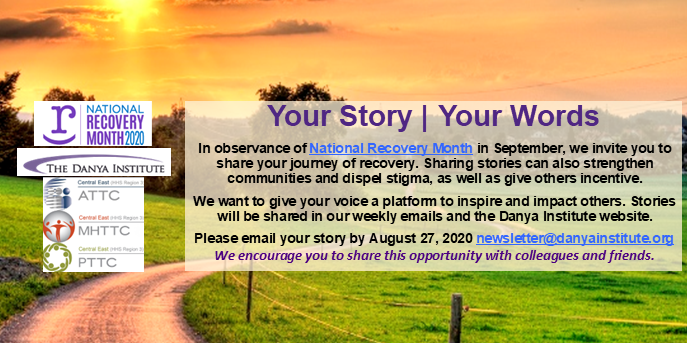 Your Story | Your Words
In observance of National Recovery Month in September, we invite you to share your journey of recovery. Sharing stories can also strengthen communities and dispel stigma, as well as give others incentive.
We want to give your voice a platform to inspire and impact others. Stories will be shared in our weekly emails and the Danya Institute website.
Please email your story by August 27, 2020 newsletter@danyainstitute.org.
We encourage you to share this opportunity with colleagues and friends.