ATTC CoE-PPW – Connections Corner March 2017

Featured in the March 2017 issue of the Dialogue eNewsletter:

The ATTC Center of Excellence on Behavioral Health for Pregnant and Women and Their Families (ATTC CoE-PPW) provides technical assistance and training to improve family-centered care and recovery support services for pregnant/postpartum women with substance use disorders and their families. The ATTC CoE-PPW was established in October 2015 with funding from SAMHSA as a supplement to the Mid-America ATTC, in partnership with the Great Lakes, New England, and Southeast ATTCs.
The ATTC CoE-PPW hosts a web-based, mobile-friendly toolkit to serve as a clearinghouse for training curricula, reputable resources (200+ government publications, peer reviewed articles, etc.), clinical tools, pre-recorded webinettes, self-paced online courses, and opportunities to connect with experts and innovators in the field. The ATTC CoE-PPW recently launched the PPW Project ECHO, which leverages multi-point videoconferencing and case-based learning to address the behavioral health needs of pregnant and postpartum women, taking a family-centered approach to the recovery process that is inclusive of family members ranging from the infant to older children, fathers to extended family (more information here).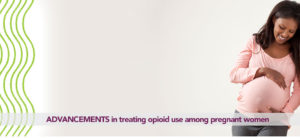 Additionally, the ATTC CoE-PPW hosts a monthly PPW/NIATx Learning Collaborative focused on process improvement to increase family engagement at PPW treatment and recovery programs. Currently, the ATTC CoE-PPW is developing family-centered care and recovery curricula that will address the needs of pregnant/postpartum women and infants 0-1. Subsequent modules will focus on younger children, older children, fathers/partners, and extended family. Families in Focus is a monthly e-newsletter published by the ATTC CoE-PPW that highlights emerging research in the field, upcoming technical assistance and training opportunities, and innovative approaches and services provided by PPW programs (subscribe here). Follow the ATTC CoE-PPW on social media for daily updates (Facebook, Twitter).
---
For questions about the ATTC CoE-PPW, contact Senior Project Manager, Sarah Knopf-Amelung, at knopfsm@umkc.edu.