Dr. Anthony Estreet – Connections Corner August 2016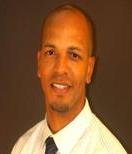 Dr. Anthony Estreet has more than a decade of experience working in addiction and mental health as CEO of Next Step Treatment Solutions, a practicing clinician, an assistant professor, a trainer, and as a researcher. (Full bio follows the article.)
Overdose: Addressing a major cause of preventable death through provider education and training
Overdose prevention is not a new initiative but is has gained increasing support given the recent surge in drug overdoses across the country. With overdoses occurring across all community boundaries – age, race, economic, geographic – an updated focus on prevention must include a multi-sector and total community response. EVERYONE has a role to play – including your organization. According to the CDC, overdose rates have increased roughly five-fold since 1990, due to higher use of prescription drugs (opioids and sedative/hypnotics) and increasing numbers of cocaine overdoses. CDC reported 47,055 drug U.S. overdose deaths in 2014. The ongoing need for overdose prevention efforts across the country is significant and apparent. 
One approach to enhance overdose prevention is through education and trainings. Given that a large majority of health providers (specifically social workers) come in contact with individuals with substance use disorders, it is appropriate that they receive harm reduction education and trainings to increase their screening and intervention abilities. In response to the ongoing training need, Morgan State University's School of Social Work has developed an addiction curriculum that enhances student understanding and ability to intervene with the substance abusing population. As part of the curriculum, students in both the Bachelor of Social Work and Master of Social Work programs are required to take an introductory addiction course that provides students with overdose prevention (e.g. naloxone training). Other courses within the curriculum provide additional knowledge and skills in addiction treatment practices at various levels.
Moreover, the School of Social Work has partnered with the Central East Addiction Technology Transfer Center (CEATTC) as part of "Graduate Interns' Future Trends (GIFT) Project" to provide specific trainings such as screening, brief intervention, and referral to treatment (SBIRT), Motivational Interviewing, and essential substance abuse skills to social work students. The partnership with the Central East ATTC has been beneficial in providing social work students with timely and evidence-based interventions that can be used in a variety of settings where social workers are employed.
These ongoing trainings are also provided to social work professionals through the School of Social Work's continuing education and professional development (CEPD) program. OVERDOSE PREVENTION is everybody's responsibility and training should be provided on a routine and ongoing basis to ensure consistency and competence.
Thank you, Danya Institute, for providing me with an opportunity to discuss such an important topic.
Anthony
---
Dr. Anthony Estreet is the CEO of a Behavioral health consulting firm- Next Step Treatment Solutions and currently serves as a clinical consultant to behavioral health programs throughout the state of Maryland. Dr. Estreet has been a practicing clinician for over 10 years in the area of addiction and mental health treatment and is dually licensed in the State of Maryland as a Social Worker and Addictions Counselor. He has primarily focused on the strategic development of interventions and exploring treatment-related outcomes among the substance using population with regards to the specific interventions. As a previous clinical director, he was responsible for overseeing behavioral health programs which include programs such as early intervention, partial hospitalization, intensive outpatient, traditional outpatient, and an opioid specific program which specializes in medication-assisted treatment. His main area of research focuses on developing and testing creative interventions to improve treatment-related outcomes among the substance using population. Dr. Estreet is also an Assistant Professor at Morgan State University. Within this role, he was responsible for development and implementation of their addictions training concentration within the Master of Social Work program which serves to increase the knowledge and skills of social work professionals who work with individuals with substance use disorders.