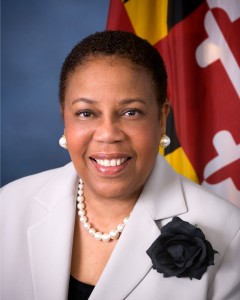 The Danya Institute has named Renata J. Henry as Project Director for the Region 3 Central East Addiction Technology Center. Ms. Henry has over thirty five years of experience in the behavioral health field, serving in clinical and administrative positions in community-based mental health, substance abuse organizations and leadership positions in state and county government.  Most recently, Ms. Henry was the Deputy Secretary for Behavioral Health and Disabilities with the Maryland Department of Health and Mental Hygiene, where she was responsible for developing and leading an integrated system for policy development, planning, and services for the mental health, substance use, and developmental disabilities administrations.  Prior to this position, she was the Director of Division of Substance Abuse and Mental Health, an operating division of Delaware Health and Social Services, where she was responsible for the administrative direction and oversight of public sector behavioral health services for adults in Delaware.  In her leadership positions, she always emphasized the collaboration between systems to ensure that policy and practice are aligned to support a quality behavioral health system across the life span.
 "I am so excited to be serving as the Executive Director/Project Director," Henry said.  " I am looking forward  to working with our partners in Region 3 ATTC."
Ms. Henry has provided leadership at a national level in various capacities.  From 2002-2006, she served a four-year term on the National Advisory Mental Health Council for the National Institutes of Health where she was instrumental in forging a partnership between NASMHPD and NIMH to ensure that the state perspective informed the NIMH research agenda and that research findings are disseminated, adopted and implemented in the field.  From 2005-2007, she was the president of the Board of Directors of the National Association of State Mental Health Program Directors, where her agenda focused on the development of NASMHPD partnerships with other national organizations to support mental health and substance abuse system transformation.  She was a member of the Substance Abuse and Mental Health Services Administration (SAMHSA), Advisory Committee for Women's Services from 2008 to 2011.  Ms. Henry is currently a member of the Smoking Cessation Leadership Center's National Advisory Council and a member of the Board of Directors of the American College of Mental Health Administrators; and on the Board of the Fellowship Health Resources, a community based behavioral health agency.
Ms. Henry has participated on numerous committees, expert panels, and task forces, which have advised SAMHSA on behavioral health policy, practice, financing, and cultural competence issues.  She has also presented at various conferences, policy academies, and professional meetings.
Ms. Henry holds a bachelor's degree in social work from the University of Wisconsin and a master's degree in education from Antioch University.  She is the mother of two wonderful daughters and says they are her greatest achievement.