Regional Events Calendar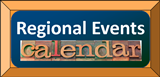 Visit our project websites for additional trainings, webinars, and other events: Central East ATTC | Central East MHTTC | Central East PTTC.
REGION 3 EVENTS:
May 18, 2022: Charleston, WV – Reentry and Recovery Works Conference: Putting West Virginians Back to Work. Across the nation, there are more job openings than people applying. Meanwhile, millions of individuals in substance use recovery and formerly incarcerated Americans who have served their time are struggling to find stable employment upon reentry. This takes a toll on West Virginia families and our economy. It's time to bridge the gaps and create job opportunities for dependable and engaged employees.
June 25, 2022: Lancaster, PA – Recovery Art Fair, RASE Project of PA. Free booth entry. Contact colin.s@raseproject.org.
July 17, 2022: Baltimore, MD – 4th Annual Crab Feast, Roberta's House. Join Roberta's House for good food and good company in support of a good cause. All you can eat buffet and large-medium crabs. DJ, dancing, raffles, door prizes, vendors and more!
August 12-14, 2022: Baltimore, MD – Camp Erin, Roberta's House. Camp Erin® Baltimore is a grief camp for children ages 6-17 who have lost someone to death. The weekend camp is one of Roberta's House signature programs. Camp Erin integrates grief support with an enriching, recreational camp experience. The Camp provides a safe and positive environment for youth to connect and share their experiences of loss while participating in fun and high-energy activities. The Camp is a vehicle for transformation for vulnerable youth. Through the Camp, a child who has been silently grieving can take steps to heal and recover.
---
NAMIWalks: National Alliance on Mental Health. These walks support organizations that host education programs, facilitate support groups, provide mental health trainings, advocate for access to services, and offer a compassionate place to turn for the millions of Americans living with mental illness. #NotAlone
May 21, 2022: Virtual – NAMIWalks Your Way Maryland. Take photos and videos and share your activity on favorite social media with the link to your walk fundraising page and the hashtag #Together4MH and #CreativityConnects. Together we can make a difference for people affected by mental illness.
May 21, 2022: Gaithersburg, MD – NAMIWalks Your Way Montgomery County, MD. This walk takes place at Rio Lakefront. Check in starts at 9:00am.
---
American Foundation for Suicide Prevention. These events raise awareness and funds for suicide prevention to invest in new research, create educational programs, advocate for public policy, and support survivors of suicide loss. #TogetherToFightSuicide
2022 Walks events will be added as soon as they become available.
DELAWARE:
DISTRICT OF COLUMBIA:
MARYLAND:
PENNSYLVANIA:
June 4, 2022: Coatesville, PA – Philadelphia Ride to Fight Suicide. The ride will take roughly 45 minutes and end at Texas Roadhouse in Downingtown. After the ride is over, everyone is welcomed to stay for food and drinks as well as a motorcycle and custom car show! If you don't ride, we encourage you to come on out for the show or check out the link above for how to donate!
July 14, 2022: Pittsburgh, PA – It's OK to have the Blues, but tonight we're having Red and White. Join at the Pittsburgh Winery for a night of wine and blues music from local blues artists.
September 15, 2022: Philadelphia, PA – Save a Life Gala 2022. 
VIRGINIA:
WEST VIRGINIA:
---
These events have already taken place in Spring 2021. Additional events and/or 2022 will be added as they become available.
DELAWARE:
DISTRICT OF COLUMBIA:
MARYLAND:
PENNSYLVANIA:
VIRGINIA:
WEST VIRGINIA
---
THE OVERNIGHT WALK

2022 Walks events will be added as soon as they become available.