Regional Events Calendar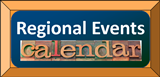 Visit Central East ATTC's website for upcoming trainings, webinars and other events.
REGION 3 EVENTS:
September 1-21, 2020: Bloomsburg, PA – United in Recovery Virtual 5K, United Way of Columbia and Montour Counties. Due to the unique circumstances of COVID-19, this year to offer a VIRTUAL 5k. Choose from multiple distances (1 mile, 5k, or 10k), and you can run or walk anytime, anywhere between Sept. 1st through Sept. 21st. Then, simply post your time on our virtual terminal.
September 12, 2020: Frederick, MD – 6th Annual Run for Recovery 5K Run/1 Mile Walk, Up and Out Foundation. The Up and Out Foundation is a nonprofit that is committed to educating the public about the disease of addiction, the consequences of untreated addiction, and the process of recovery. They fund those in the community who are in active addiction and need assistance with treatment, housing, vivitrol shots and any other needs that may arise during the treatment process.
September 12, 2020: Richmond, VA – 16th Annual Recovery Fest & BBQ Cookoff, McShin Recovery Resource Foundation. This event will not take place this year due to social-distancing guidelines but McShin will still celebrate Recovery Month and will have a grand opening for their new Memorial Garden so check their site.
September 21, 2020: Virtual – 11th Annual Road to Recovery Conference: Technology for the Treatment of Substance Use Disorders, Johns Hopkins Medicine. This year's conference will feature sessions focused on the use of technology to treat and prevent substance abuse, ranging from telehealth for substance use disorders, evidence-based mobile interventions, technology-based harm reduction tools, and wearable devices that predict substance use.
October 3, 2020: Frederick, MD – 4th Annual Stomp Out Heroin 5K, The Ranch-Bringing Hope to Maryland. Come help fight substance use as a community by participating in the 4th Annual Stomp out Heroin 5k!! This is a family-friendly event and money will go to help those in need receive the treatment that they so desperately need.
October 7, 2020: Baltimore, MD – 32nd Annual Suicide Prevention Conference, Maryland Department of Health. This is held each year on the first Wednesday of October. Topics include trauma, ACE, skills building, suicide risk, suicide prevention, telehealth, minority communities, teens, older adults, and many others.
October 14-15, 2020: Virtual – West Virginia Rural Health Conference 2020, West Virginia Rural Health Association (WVRHA). The theme for this year's conference is West Virginia's Resilience: Innovation in Meeting Rural Challenges. Conference objectives: • Provide information about the best practices across the state and nation for improving the provision of rural health for all citizens of West Virginia; • Understand how COVID 19 is affecting West Virginia; • Identify population management, leadership and workforce challenges, as well as how to increase recruitment and retention; • Identify best practices entered on rural centered on rural health workforce and emerging issues relevant to rural health and; • Encourage further discussion and collaboration across all levels of health systems and rural health infrastructure
October 16, 2020: Virtual – 38th Annual NAMI Maryland Conference, NAMI Maryland. The NAMI Maryland Annual Conference is about hope, ideas, and gaining new skills. Here's your chance to learn about the latest research, discover resources that you may not have known were there, develop a talent for advocacy, and foster a better understanding of issues relating to mental illness.
---

DELAWARE:
DISTRICT OF COLUMBIA:
MARYLAND:
PENNSYLVANIA:
VIRGINIA:
WEST VIRGINIA
2020 events have all taken place; 2021 events will be added as they become available.
---
THE OVERNIGHT WALK

The 2020 event has all taken place; the 2021 event will be added when it becomes available.