What We Do
Since it was incorporated as a 501(c)(3) in 2001, the Danya Institute has provided training and technical assistance (T/TA) to more than 10,000 community outreach workers, and addictions and mental health providers nationwide. This equates to improved quality care for an estimated 100,000 persons in recovery from the chronic diseases of addiction and mental illness.
Mission
The Danya Institute's mission is to provide training, leadership development and technical assistance to health and human services providers and consumers to enhance prevention, health promotion, and treatment services through the use of evidence-based practice.
Vision
The Danya Institute seeks to be a leader in the promotion of health, education, and well-being of individuals and communities across all populations.
SAMHSA Funded Grants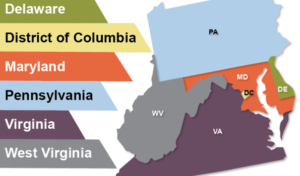 The Danya Institute, Inc. manages three HHS Region 3 Technology Transfer Centers funded by the Substance Abuse and Mental Health Services Administration (SAMHSA). These centers provide training and intensive technical assistance** (T/TA) to the behavioral workforce. Region 3 includes Delaware, Maryland, Pennsylvania, Virginia, West Virginia, and the District of Columbia.

The Central East Addiction Technology Transfer Center (ATTC) strengthens the quality of addiction treatment and recovery services by facilitating alliances among front-line counselors, treatment and recovery services, and stakeholders. The ATTCs respond to the emerging needs of the field by connecting this workforce to the latest research and information. For additional information, please email centraleast@ATTCnetwork.org.

The Central East Mental Health Technology Transfer Center (MHTTC) strengthens the capacity of the behavioral health and primary care workforce to deliver EBPs for prevention, treatment, and recovery support to individuals with mental disorders, in particular, those with a serious mental illness. For additional information, please email centraleast@mhttcnetwork.org.

The Central East Prevention Technology Transfer Center (PTTC) strengthens the capacity of the prevention workforce to deliver prevention EBPs and facilitate opportunities for preventionists to pursue new collaborations and develop prevention partners and alliances, which will include peer-sharing calls and online collaborative spaces for preventionists. For additional information, please email centraleast@pttcnetwork.org.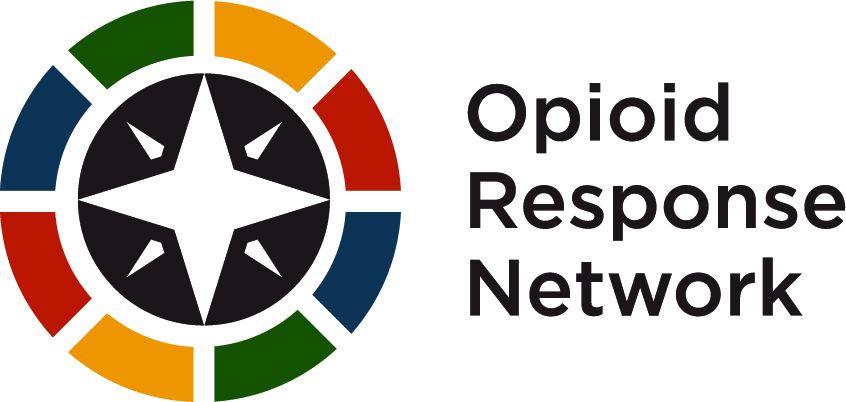 The Opioid Response Network is a program designed to identify local consultants to provide technical assistance (training, education, and mentoring) at a local level to support the successful implementation of evidence-based specifically to address opioid use disorder and stimulant use disorder. Funded by SAMHSA, the American Academy of Addiction Psychiatry, in collaboration with the ATTC Network and a large national coalition, work together to provide T/TA via local experts to enhance prevention, treatment (especially medication-assisted treatment like buprenorphine, naltrexone, and methadone), and recovery efforts across the country addressing state and local -specific needs. The Central East ATTC, housed at the Danya Institute, manages TA requests for TAPJ4 (DC, DE, MD, VA) & TAPJ5 (MD & PA). Submit a request
** Intensive Technical Assistance: Using a systems change approach, the goal of intensive TA is to improve organizations and systems of care, enhancing access, engagement, and outcomes based in a continuous quality improvement framework. We will work with organizations to develop or improve the quality of services and interventions that are provided across the prevention, treatment, and maintenance (recovery) continuum for mental and behavioral health.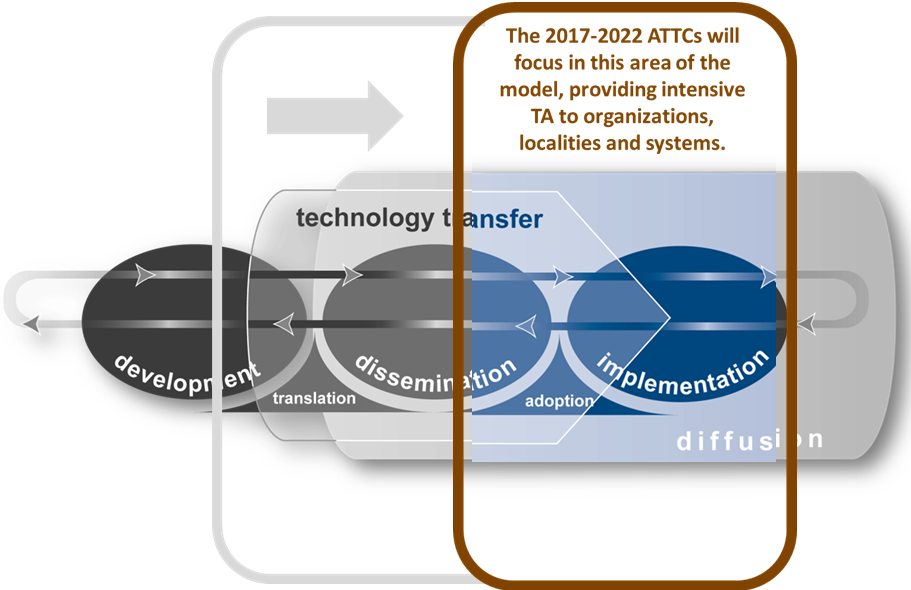 Learn more about Technology Transfer.
---
---
View our latest newsletter and training bulletin.