Contact Us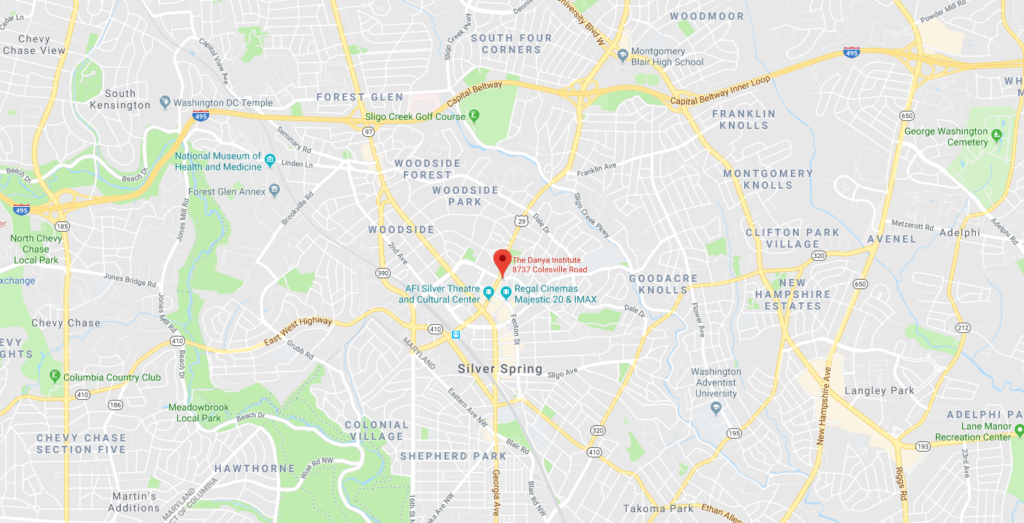 The Danya Institute, Inc.
8737 Colesville Road, Suite L-203
Silver Spring, Maryland 20910-3921
Tel. (240) 645-1145
Fax (301) 565-3390
Submitting to our newsletter/website:
The Danys Institute is happy to publicize the news and events of our stakeholders via our website, newsletter, and social media channels.  Please use the following guidelines for your submissions:
1. Include a working website where people can go for further information.  If not available, please give at least one contact person with the best method of communication.
2.  If sending images, please send a .jpg, .jpeg or .png in best possible quality.
3. When submitting information about an event, please send a description of the event including:
     ♦
date, time, and location
     ♦
number of continuing education credits and type, if applicable
     ♦
person to contact for additional information
     ♦
link for further information
4.  Send items for the newsletter to newsletter@danyainstitute.org, at least 3 weeks before the first of the month.
5.  Send website/training submission to instituteinfo@danyainstitute.org with website/training submission in the subject line.
_________________________________________________