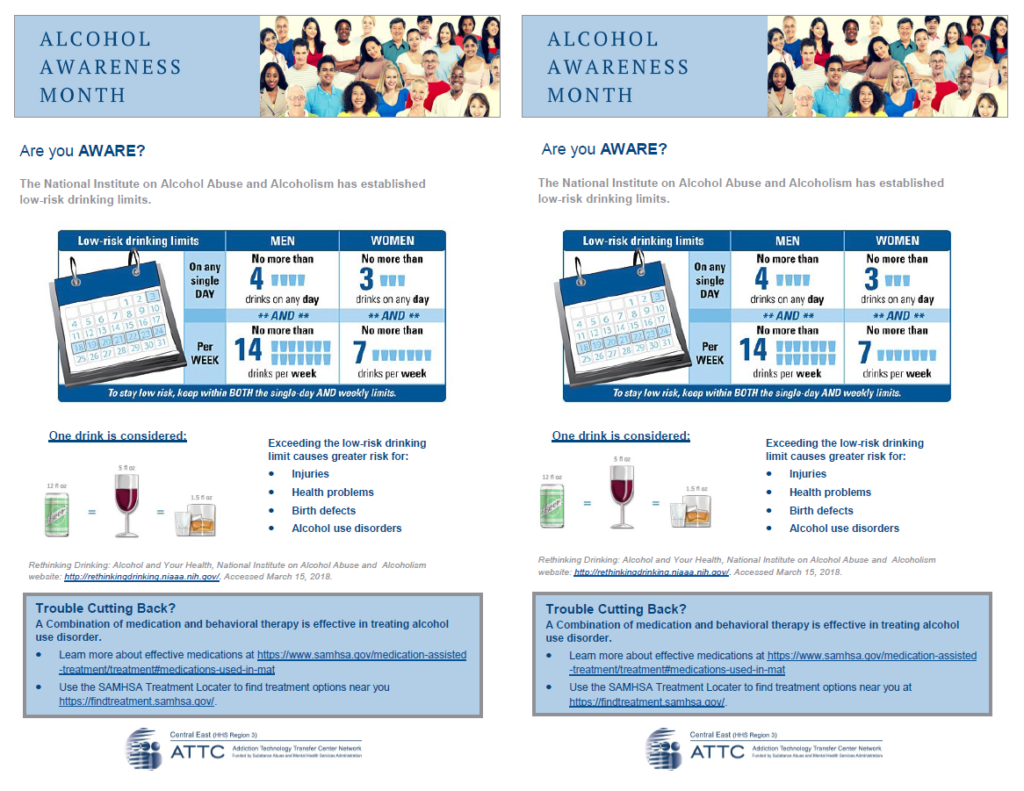 The ATTC developed a 2018 version of the Alcohol Awareness Month (April).  This product can be easily downloaded and used for outreach, bulletins, newsletters or bulletin boards.  The 5½" X 8½" double-sided informational sheet provides:
NIAAA low-risk drinking limits
effectiveness of evidence-based treatment in bringing about recovery
what persons can do to become more informed about this disease
what persons can do to help others suffering from alcohol addiction
 AVAILABILITY:
DIRECTIONS FOR PRINTING:
This bulletin insert is designed as a two-sided 5.5"w X 8.5"h sheet. The document has been set up to print 2 double-sided inserts per 8.5" X 11" sheet.  Once printed, the 8.5" X 11" sheets should be cut in half to create the 5.5"w X 8.5"h inserts.  It is in color, but will also print well in black & white.