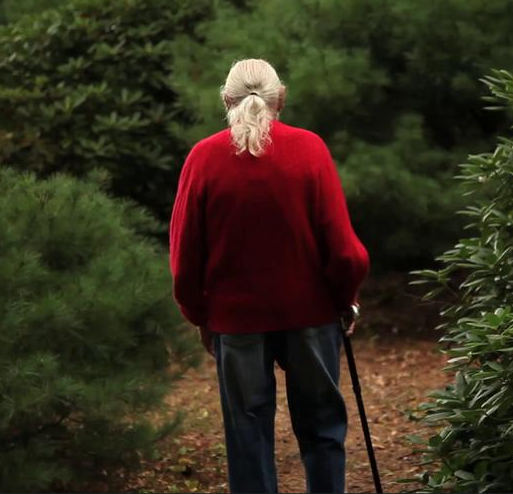 My Name is Al is a beautifully photographed 15-minute documentary profile by Kristin Alexander of a medical professional in recovery.
Dr. Al Peters is a high achiever who completed 7 years of schooling in 5 and had established a successful dental practice by age 21. By then he also already had a significant problem with alcohol, having experienced his first blackout at age 14.
In early adulthood, Dr. Al managed to maintain sobriety for 10 years but then relapsed for another 12.  After recovery finally took hold in 1979, he decided to earn a Master's degree in social work, feeling that this could be useful in fighting the conspiracy of silence about addiction in the medical community.  At that time, many medical professionals felt that alcoholism was just the symptom of an underlying psychopathology or moral defect and not a treatable disease.
Using his own experience with addiction, Dr. Al began to write about alcoholism in dental and medical publications. He experienced much initial resistance to the idea that "alcoholism happens to us too". Dr. Al describes alcoholism as a "feeling disease".  He believes that the training that medical professionals receive to suppress their feelings when dealing with patients can carry over into not dealing with their own feelings that trigger and maintain an addiction. However, as Dr. Al mentions, the American Medical Association gradually came around to acknowledging alcoholism as an actual disease and not merely as a moral failing.
While marred by distracting background music, this film provides important insights into the early days of addiction treatment and could prove useful in encouraging discussions about the history of addiction treatment and the evolving views on substance use disorders.
Learn More:
Filmmaker Kristin Alexander's webpage: http://www.middlewaymedia.com/
Anti-Stigma Toolkit: A Guide to Reducing Addiction-Related Stigma  – free electronic publication and iPad book from the Central East ATTC
State of Maryland Certified Peer Recovery Specialist training
Faces and Voices of Recovery – resources and support for those in recovery
NAMI (the National Alliance on Mental Illness) – NAMI advocates for access to services, treatment, supports and research for the millions of Americans affected by mental illness
Simone Fary was previously employed at The Danya Institute as an Instructional Design and Technology Specialist.